OUR RECOMMENDED CooperVision PRODUCTS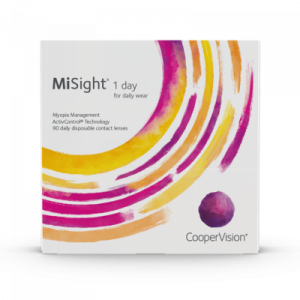 MiSight® 1 day
The cornerstone of a comprehensive myopia management approach, MiSight® 1 day is a daily wear, single use contact lens that has been clinically proven and FDA-approved to slow the progression of myopia (nearsightedness) when initially prescribed for children 8-12 years old. AT A GLANCE Suitable for children as young as 8** Easy for children to wear and handle Corrects your child's dista ...
OUR

CooperVision PRODUCTS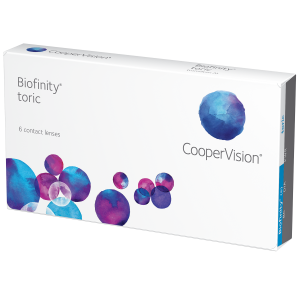 Biofinity® Toric
Get the best of both worlds: Superior vision and a more comfortable lens-wearing experience. AT A GLANCE Monthly replacement Designed for stability, clarity and comfort Natural wettability for incredible, long-lasting comfort and clarity Highly breathable for clear, white, and healthier eyes Extended range of lenses available to correct higher degrees of astigmatism along with nearsightedness o ...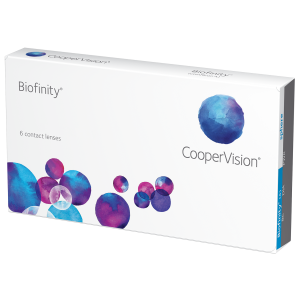 Biofinity®
Premium soft contact lenses. Luxurious extended-wear comfort. AT A GLANCE Monthly replacement Lenses stay moist and comfortable Naturally wettable so you're less likely to need additional wetting drops Up to 6 Nights/7 Days of Continuous Wear You need your nearsighted or farsighted vision corrected. You also demand contacts with comfort that lasts all day—starting with your first morning c ...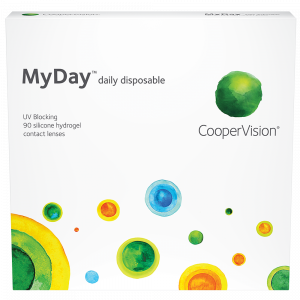 MyDay®
Your eyes are working all day. Shouldn't your daily disposable lenses, too? AT A GLANCE Convenient daily replacement schedule The healthy advantages of silicone hydrogel lenses Vision correction for nearsightedness and farsightedness Supports excellent all-day comfort UVA and UVB protection* Your eyes are working all day. Shouldn't your daily disposable lenses, too? We think so. That ...